American Energy
Stop spending money overseas for foreign oil. You can support our domestic economy and help create American jobs with a fuel made right here in the U.S.A. – LPG. 99% of our nation's propane is produced in North America, so using propane means reducing our dependence on foreign oil.
Clean, Local, and Reliable
Propane has been providing the energy we rely on for more than 100 years. Today, propane is used in roughly 50 million American households, with 7.8 million households using propane for in-home heating.
In addition to the significant role propane plays in the residential sector, the industry serves about 900,000 commercial customers, 168,000 industrial customers, and 320,000 agricultural customers.
Of the 3,000 propane companies throughout the United States, more than 70 percent are independent, family-owned businesses, employing more than 80,000 people. Local businesses are the primary drivers of growth and jobs in America. Support for these local propane businesses is essential to the future economic health and stability of the United States.
More Americans are realizing the benefits of using propane. In 2015, more than 8.4 billion gallons of propane were sold, an increase of 9.2 percent from 2012.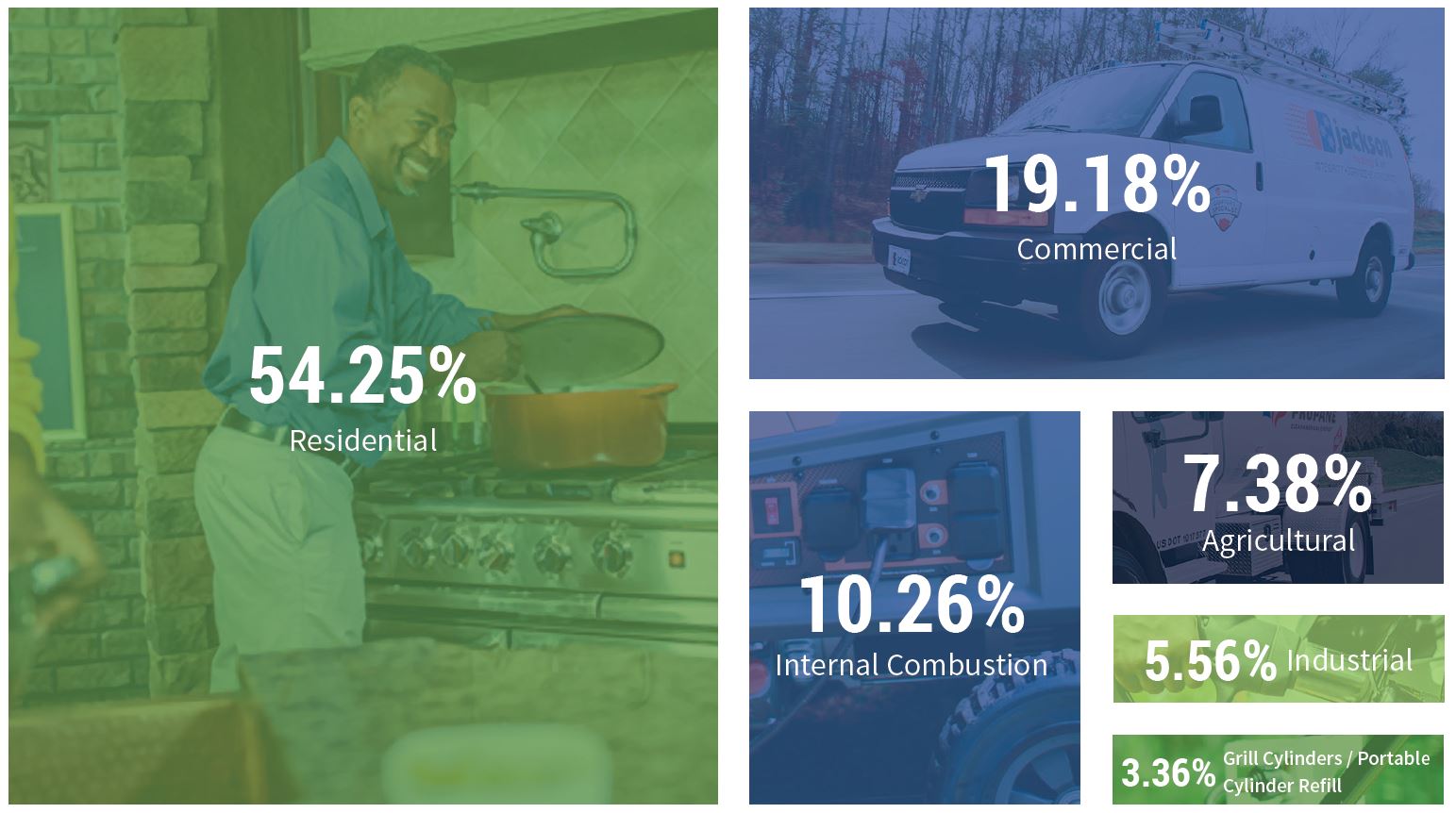 Propane by the Numbers
The propane industry is growing. In 2015, the industry's direct contribution to America's GDP was $46.4 billion, up nearly 15% from 2012, and is responsible for more than 80,000 jobs.
Nationwide, propane is used in a variety of applications ranging from home heating to grain drying.